Sloppy Joes
Far out in the uncharted backwaters of the US is an infamous bar called "Sloppy Joe's" Infamous because long before the Key West became "hip", people the likes of Hemmingway frequented the establishment. Unfortunately, today, Duval Street in general has become a mere shell of the greatness that once staggered blindly along it's sidewalks. Sloppy Joe's has managed to surpass all that, and implant itself in to the American psyche – through our one common weakness, food. The Sloppy Joe is distinctly American – glop on a bun – yet manages to host a world of flavors all on it's own. This is my attempt at recreating awesomeness, as I remember it.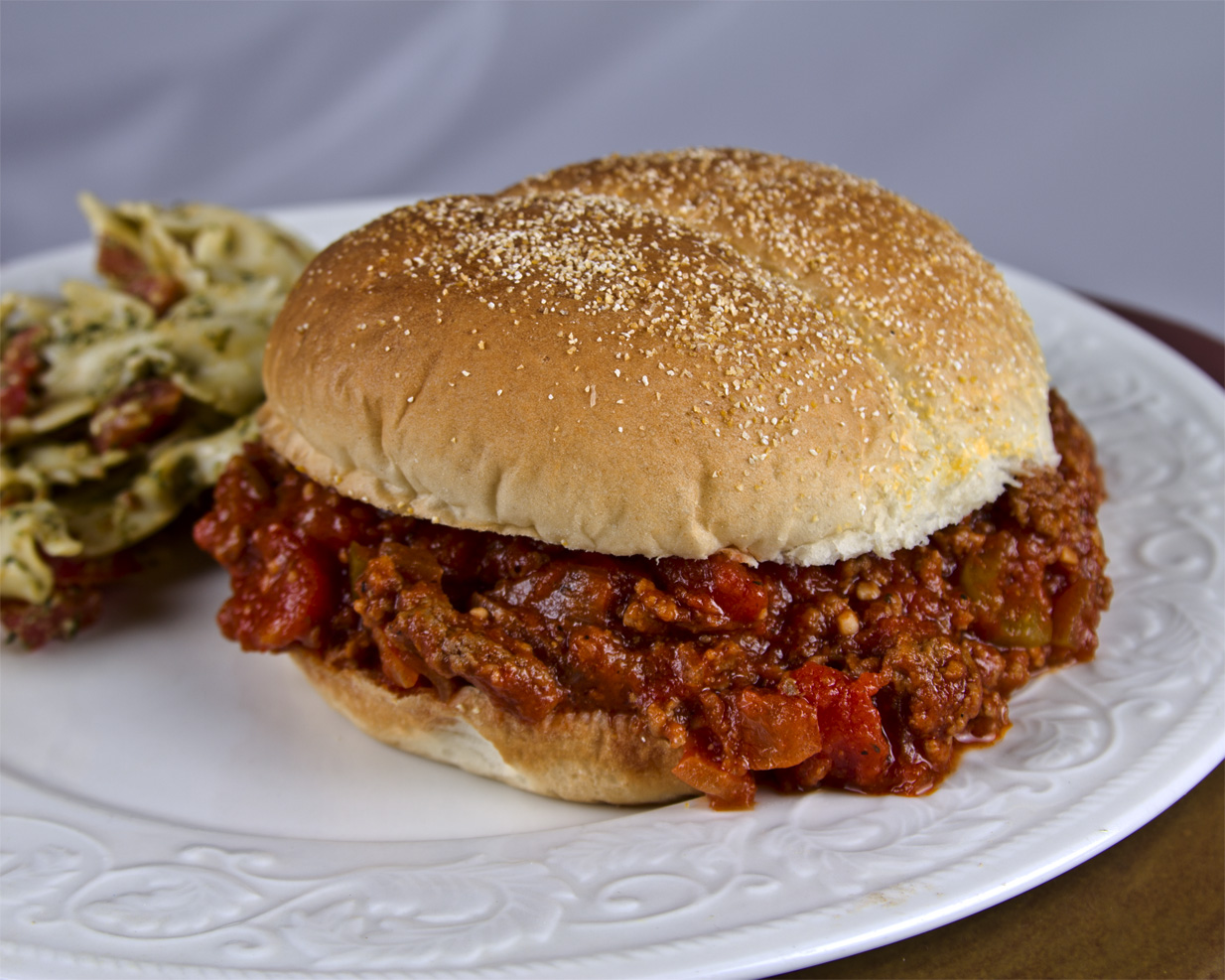 Nutrition Facts
Serving Size 927g
Servings Per Container 6
---
Amount Per Serving
Calories 518
Calories from Fat 108
% Daily Value*
Total Carbohydrate 49.3g
16%
---
*Percent Daily Values are based on a 2,000 calorie diet. Your daily values may be higher or lower depending on your calorie needs.
When you get down to it, the Sloppy Joe is relatively simple. Meat, onion, peppers, spices and tomatoes all served up on a bun. So, we'll start with a large onion, diced rather small, in a large skillet. With that, add two pounds of ground beef, a diced bell pepper, and around seven cloves of garlic as soon as you have a chance. Simmer for ten minutes or until the beef is browned.
Drain the fat off, reduce the heat, and start seasoning – one 35oz can of tomatoes (gished to texture) , 1tbsp chili powder, 1tsp pepper, 1tsp salt, 1-1/2c ketchup, one 8oz can of tomato paste, and if a little heat is desired, 1tsp cayenne pepper.
Stir the lot together, and simmer low for 15-20 minutes.
Serve on buns, and add your choice of sides if you want to pretend to eat healthy.
Shopping list:
(Green) Bell pepper
Large onion
2lbs ground beef
roughly seven cloves of garlic
1.5 cups ketchup
1 tbsp chili powder
1 tsp salt
1 tsp pepper
35oz can of tomatoes (crushed or gish whole ones)
8oz tomato paste
1 tsp cayenne powder
hamburger buns